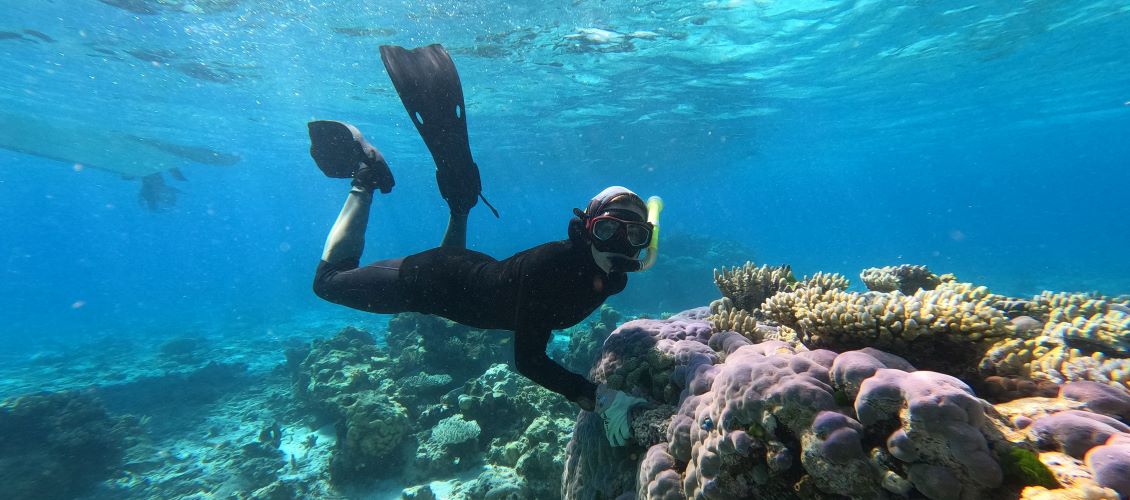 Photo: Marie Roman, AIMS.
RRAP is a consortium of leading Australian research institutes, universities, and Traditional Owners contributing in-depth knowledge to help protect the Reef and share this knowledge with the world.
We are an unincorporated joint venture, with a team of experts over 350 strong, governed by a board with an independent chair. 
Our steering committee is responsible for directing the implementation of the R&D program, while our research leadership is responsible for the delivery of the R&D effort.