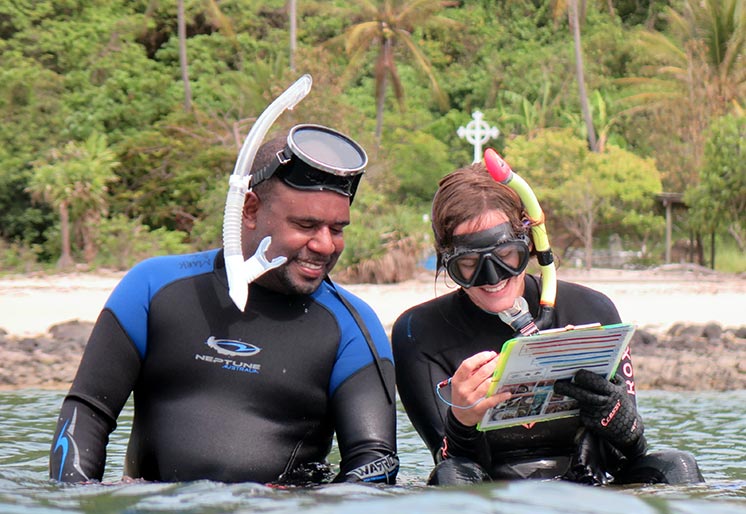 Coral monitoring on Erub Island, Photo: Tristan Simpson, courtesy of AIMS.
We are an unincorporated joint venture, governed by a board with an independent chair. It will be supported by an independent peer review panel and a Traditional Owners advisory subcommittee.
A steering committee, run by an executive director, is responsible for directing the implementation of the R&D program, while the program management team is responsible for the day-to-day management and delivery of the R&D effort.